The Hub -
Where forensic science meets the power of genomics.
"A problem shared is a problem halved. A joy shared is a joy doubled!"
We are a uniquely positioned team of DNA experts dedicated to applying next generation DNA sequencing to crime fighting and family DNA testing. With solutions and support to forensics and families FGIH is also an open door training facility supporting academia giving the medical/forensic scientists of the future access to the technologies of the future.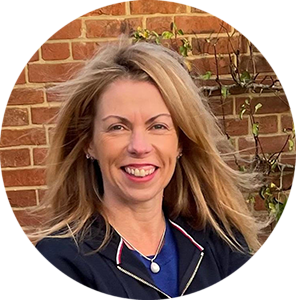 Caroline, aka the Duracellbunny, founded the Forensic Genomics Innovation Hub in 2020 just as COVID-19 was declared a pandemic. Having spent over 20 years in private forensics and family DNA testing, clinical genetics and infectious diseases across Europe and South Africa she decided to merge her passion for both forensic biology and clinical genetics right here in her hometown of Southampton. 
Caroline began her career as a Wellcome Prize PhD student under the guidance of Prof Pat Jacobs at the esteemed Wessex Regional Genetics Lab. Then keen to gain business experience she joined Promega's Genetic Identity European team before going to South Africa to work as Business Development Manager for Roche Molecular Diagnostics. After missing the lab environment she joined one of the largest private pathology groups in Sub-Saharan Africa as a Senior Medical Scientist, returning to DNA analysis in forensic casework, familial testing, and clinical molecular genetics. 
Never short on energy Caroline enjoys not only running, but is also passionate about driving forensic science, consumer genetics and research forward.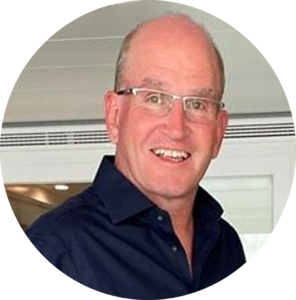 Grant started his professional career as a pharmacist in South-Africa. He quickly realized his talents in business development and business optimization. After being the CEO and Managing Director of several healthcare companies, some of which he established from scratch, he decided to move to England in 2017. He joined the Forensic Genomics Innovation Hub to dedicate his passion and experience to build this new start-up business. 
He supports the company in multiple spheres, including creating opportunities to provide efficient cost-effective solutions to our customers. His curiosity about the laboratory work, the forensics and the genomics promotes an exchange of knowledge and discussion to forge growth.
Lorraine is our Senior Technologist and joined us in August 2021. She was born and raised in South Africa and started her career as a junior medical technologist in 1985 at the South African Institute for Medical Research. After working in several labs in South Africa she decided to come to the UK and join us. With over 30 years' experience in allergy testing and immunology, her knowledge of lab work and quality management makes her a great addition to the company.  If not in the lab you can find her walking through nature or read a good book always keen to learn something new.
Charlotte completed Bachelor of Science and Master of Biology degrees in Pharmacology at the University of Leeds before holding her first position in industry as a Production Technician for a biotechnology company. She has now joined the team as a Junior Scientist in molecular biology. With a passion for Pharmacology Charlotte has an excellent understanding of Pharmacogenomics and is eager to see the implementation of pharmacogenomic testing into routine pharmacy. Aside from this, she enjoys spending time with friends and family as well as exploring countries across the world, having recently travelled through Central America.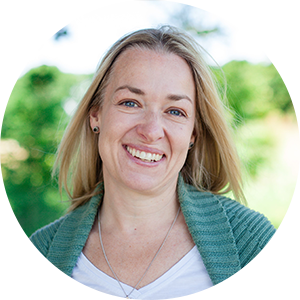 Dr Helen Evans-Howells qualified with honours from Southampton University in 2005 and then trained as a GP, completing this in 2015. Helen became interested in allergy due to her own experiences of managing a child with milk and nut allergies. She undertook the Masters in Allergy at Southampton University and qualified with distinction in 2018. After working with the allergy team in Southampton Hospital for 4.5years, Helen now runs a private allergy clinic  Dr Helen Allergy, which provides virtual and face to face allergy consultations. Dr Helen lectures extensively across the UK and chairs many meetings on milk allergy.
Helen was the previous chair for the primary care group of British Society of Allergy and is now a trustee for the Anaphylaxis UK Charity. Helen runs a free private Facebook group to provide further support to patients and families struggling with allergies; www.facebook.com/groups/allergysupportwithdrhelenallergy/
The Revd. Dr Mich Erlewyn-Lajeunesse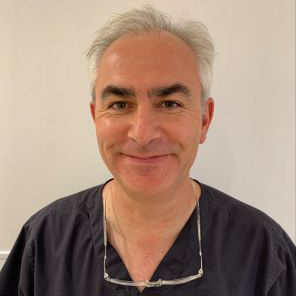 Mich is a consultant in Paediatric Allergy and Immunology at Southampton Children's Hospital, a World Allergy Organization National Centre of Excellence. He is an Honorary Clinical Senior Lecturer at the University of Southampton, contributes to postgraduate teaching nationally and is involved in clinical research on food allergy and Immunotherapy including the NATASHA study, He is the foundation chairperson for the BSACI Registry for Immunotherapy (BRIT). Mich is a self-supporting minister in the Church of England. He was ordained in 2021 and is serving his curacy in the Winchester Diocese. Dr Mich can be reached at www.allergyhealthcare.co.uk/ or email him directly at info@allergyhleathcare.co.uk
Dr. Ebrahim Hoosien – CEO of Ampath & FGIH, Advisor & Partner
Dr. Cathrine van Rooyen – FGIH Director, Associate Pathologist & strong partner in immunology
Dr. Janin Alant – Associate Pathologist, Scientific Advisor & strong partner in genomics technologies
Dr. Craig Corcoran – Associate Clinical Virologist, Scientific Advisor & strong partner in Covid-19 issues
Trudi van der Merwe – TotalQuality Manager, our support in all UKAS issues & accreditation
Forensic Genomics Innovation Hub
Average rating:
0 reviews