Slide
What are the benefits of genetic testing for cancer?
It's an unfortunate fact that 50% of people in the UK will be diagnosed with cancer in their lifetime. Even though the majority are sporadic, up to 10% are linked to specific inherited defects in our DNA, which can significantly increase your lifetime risk of developing cancer. Identifying your future cancer risk may allow you to take steps to help prevent the cancer developing, or detect it at the earliest, most treatable stage through access to further testing or screening programmes. As these defects, known as variants, in our DNA are inherited testing also provides information to other family members of their future cancer risks so they too can make lifestyle choices or test themselves. If you have been diagnosed with one of these cancers it may help explain why the cancer developed, and may help determine the best approach to medical care.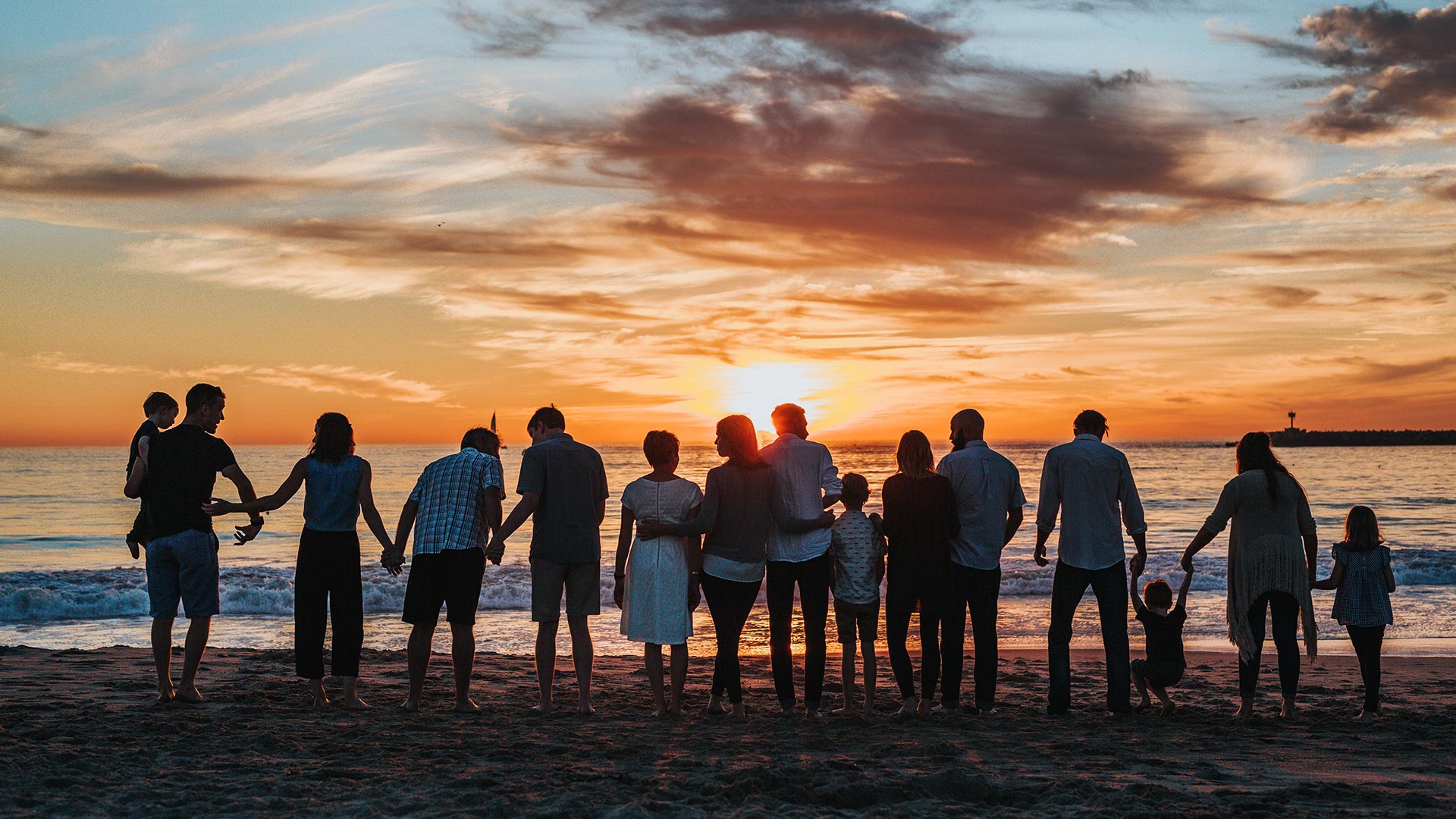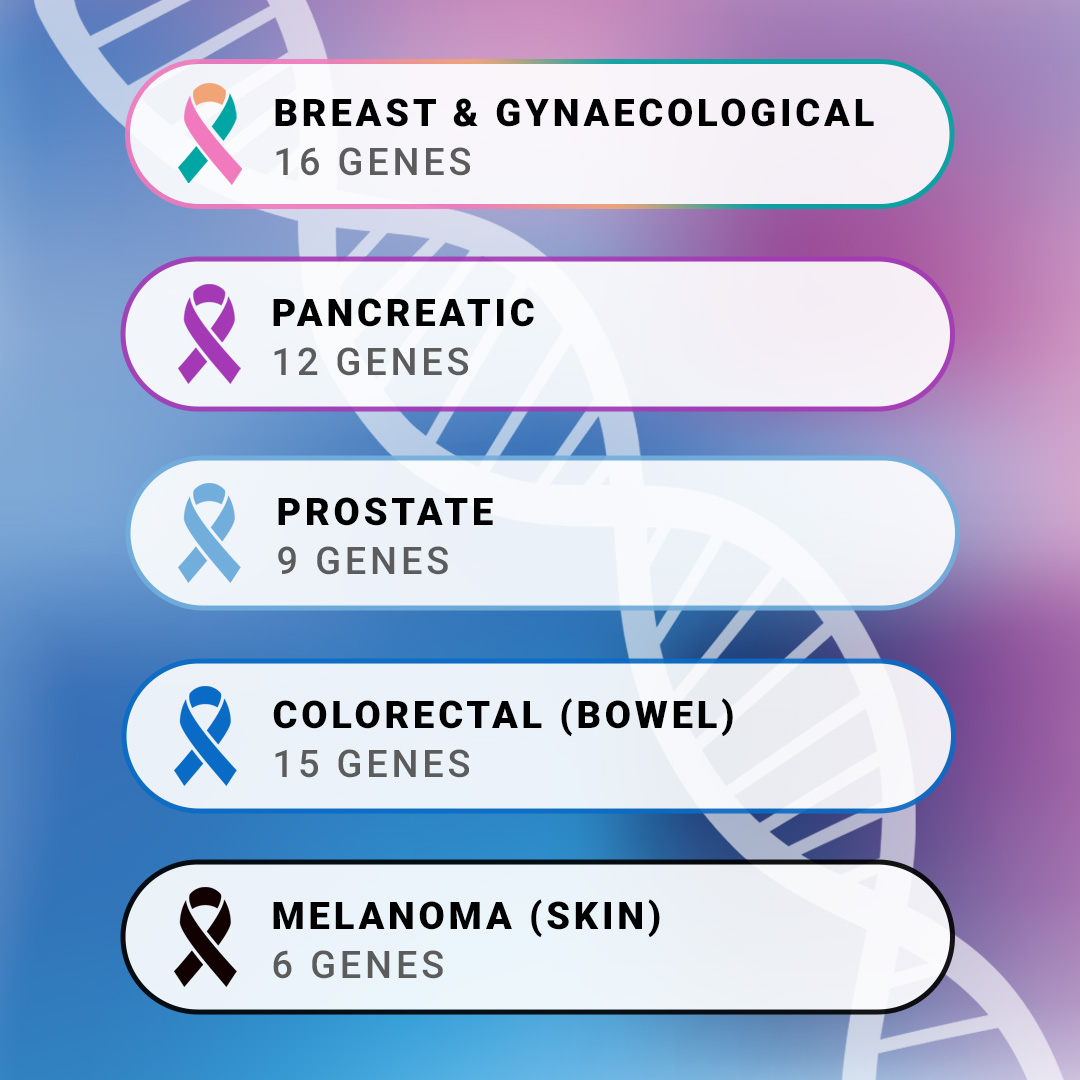 Some genetic variants are associated with an increased risk of developing more than one of these inherited cancers.
Why this Comprehensive Hereditary Cancer Panel test?
The 31 gene Comprehensive Hereditary Cancer Panel is the leading panel for the Forensic Genomics Innovation Hub. If cancer runs in your family and you're worried about your risk of developing it then this clinically approved genetic test is worth the investment. Our hereditary cancer clinical genetics service will identify if you are genetically at an increased risk of developing one or more of the following cancers; breast, ovarian, uterine, prostate, bowel, pancreatic and melanoma (skin) cancer in a single test.
This non-invasive pain free saliva test is easy to take at home and can detect the genetic variants associated with a susceptibility to hereditary cancers. It has been expertly designed using current literature and UK national testing guidelines to ensure you receive maximum clinical value, whilst minimising uncertainty.
Your final report will provide genetic variant interpretation, and information around the implications of the results, plus any recommended actions. Full genetic counselling is available if a variant is detected to explain test results, the associated implications, identification of risk management and screening programmes, and to provide you with relevant support networks, thus reducing the risk of developing the associated cancer and aid in early cancer detection.
As not all genetic variants that lead to an increased susceptibility to cancer are associated with a family history the Forensic Genomics Innovation Hub offers Hereditary Cancer testing to anyone over 18 years of age who is believed to be at risk of developing cancer, irrespective of personal or familial cancer history. This type of predictive genetic testing means that a positive result suggests that you are at a higher risk of developing cancer. It does not mean you have cancer or are definitely going to develop it.
Slide
Simple to sample, identify your genetic risk of developing a hereditary cancer
Our hereditary cancer panels analyse your DNA, extracted from cells in your saliva. With the panels specifically designed to provide results that are clinically approved and based on solid clinical evidence, you can take the test from the comfort of your own environment, get your results delivered to you directly and gain access to screening programmes quickly, where appropriate.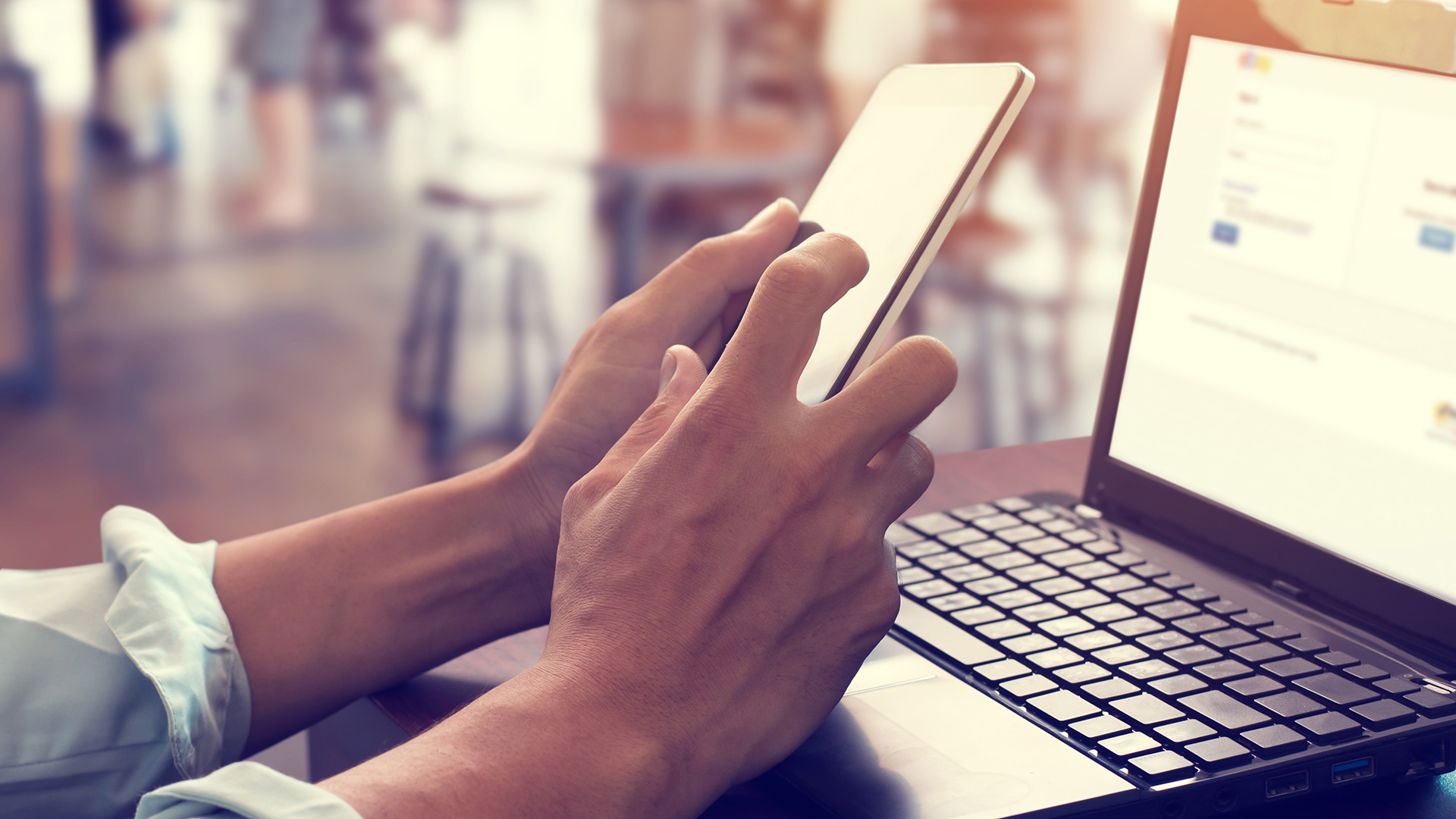 Order online and we will send you a saliva sampling kit. It contains everything you need including links to a pre-test counselling video and consent form.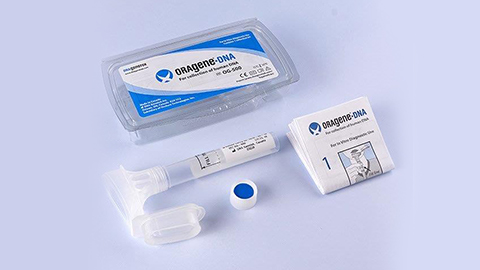 Return the sample in the pre-paid Tracked 48 packaging.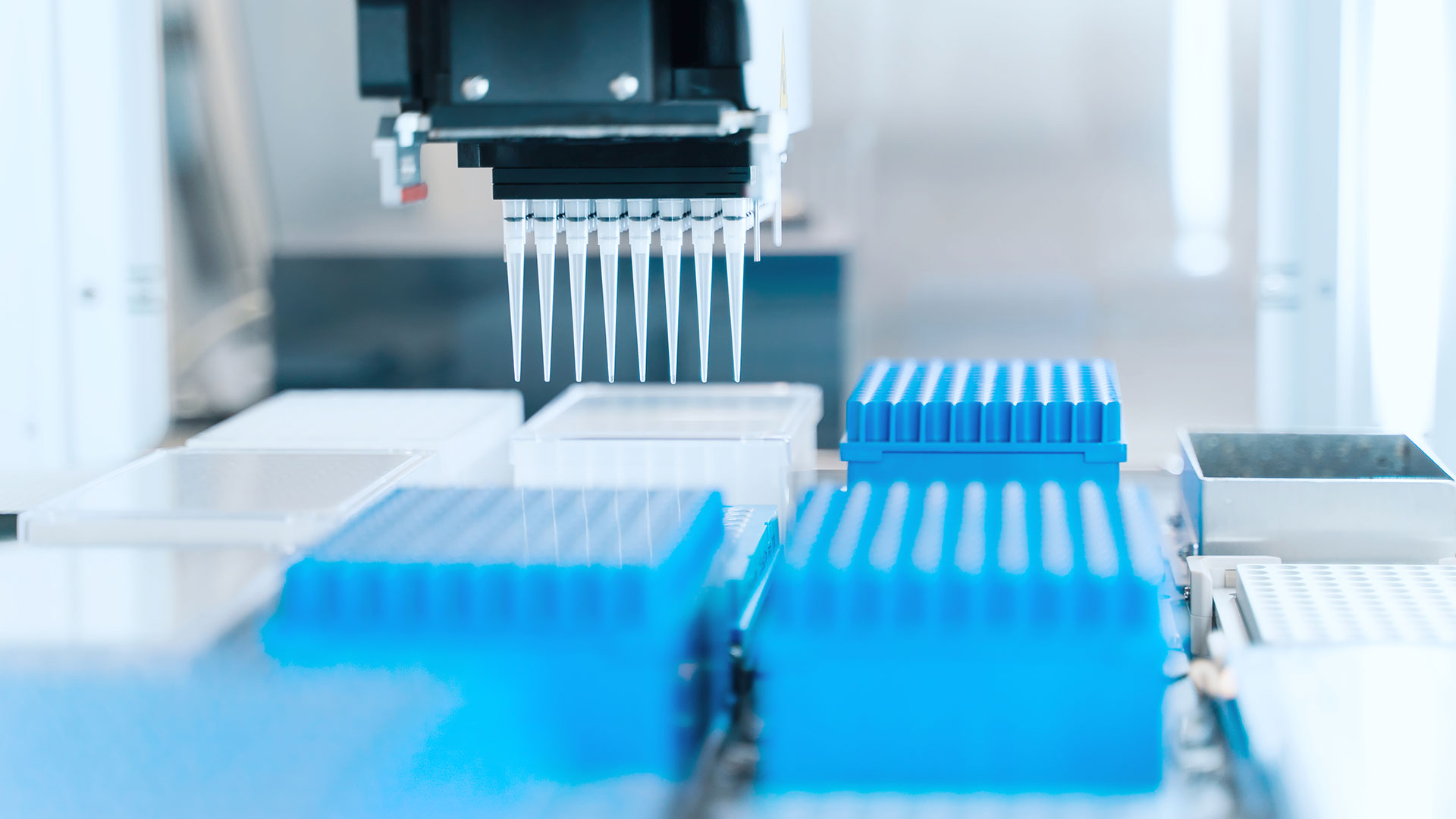 3. Sample is processed in ISO15189 Accredited Lab
DNA extracted, sequenced, analysed and reported within 15-20 working days.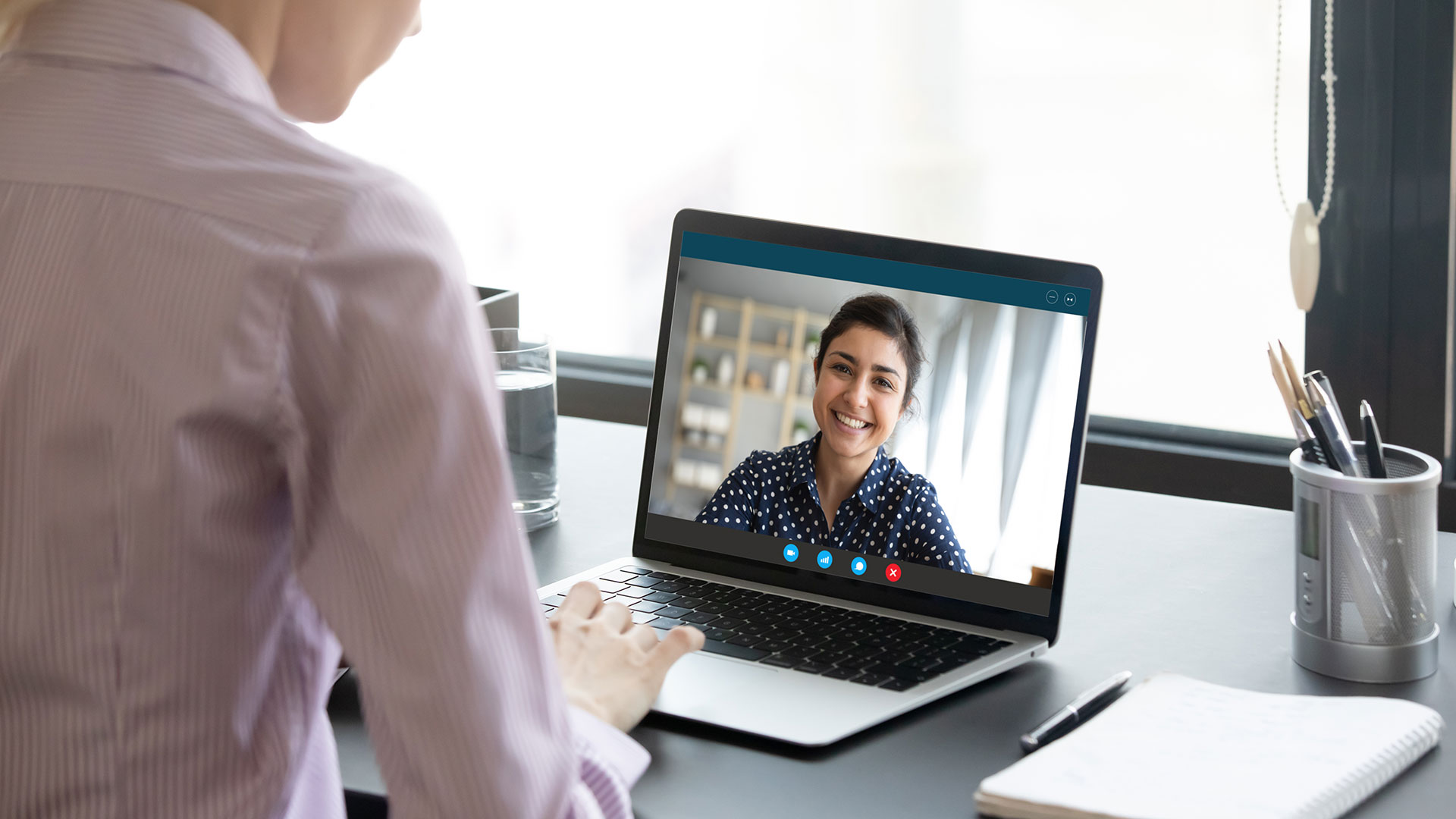 If a variant of concern is detected we will notify you and arrange an appointment with a Genetic Counsellor.
What's included in your comprehensive hereditary cancer panel test kit
Your kit will include easy to follow instructions for use plus the following items:
A) Saliva collection device
B) Protective Pouch
C) Pack Contents/Instructions For Use card
D) Hereditary Cancer Panel Consent Form
E) Tamperproof sticker
F) Postage prepaid return box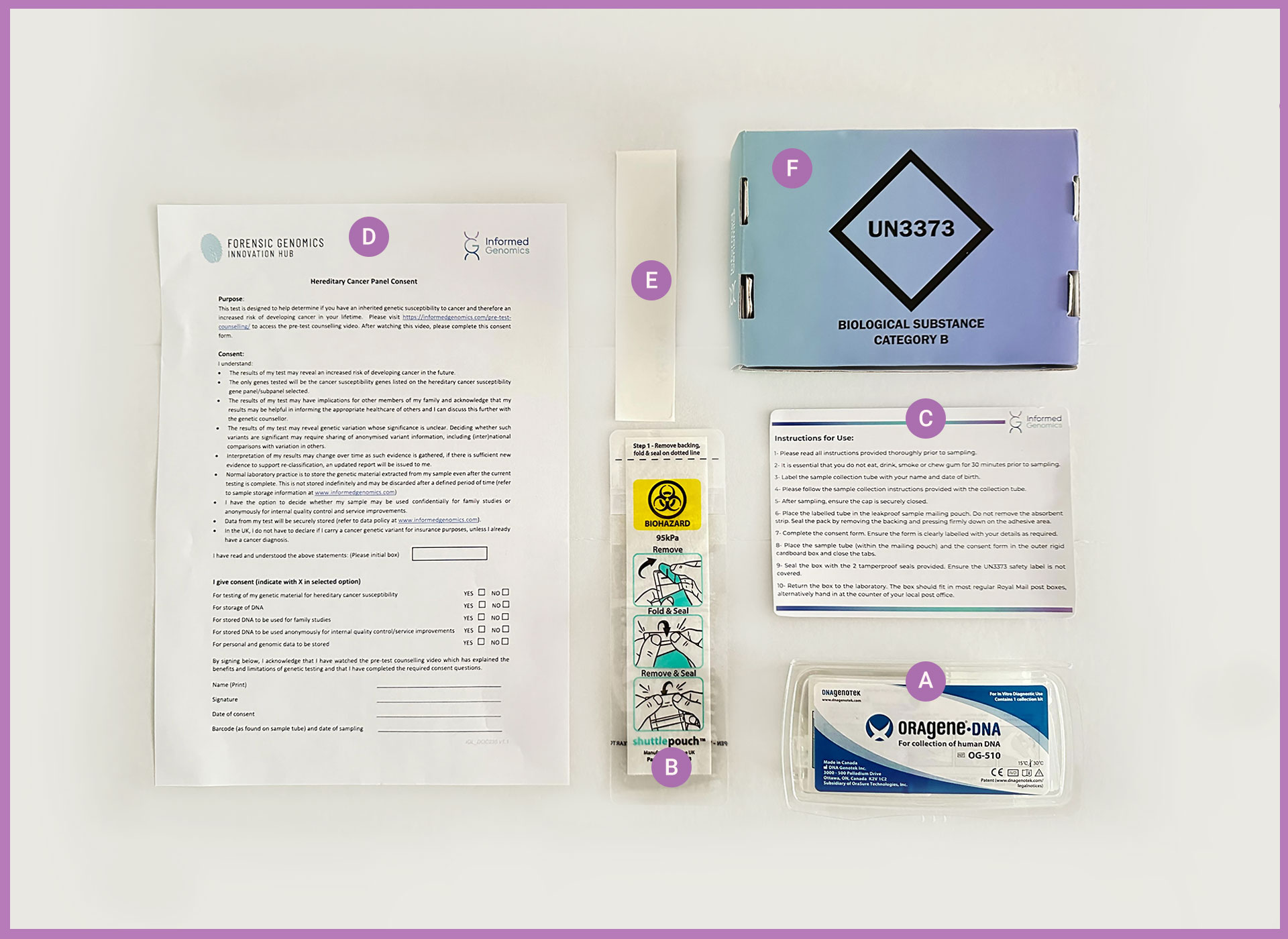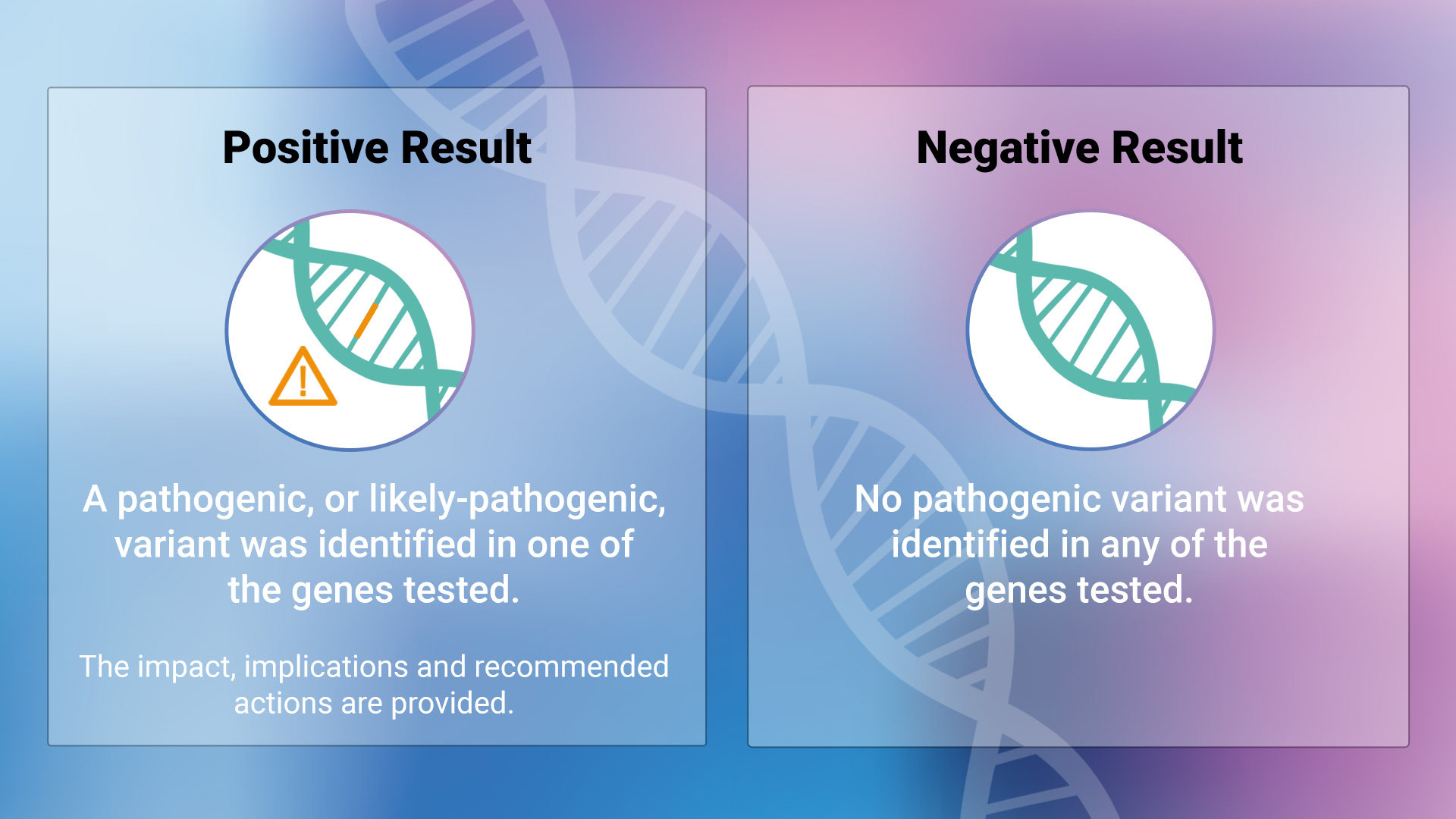 What will your report tell you?
There are two possible outcomes. Positive or Negative. In the case of a positive report it will provide genetic variant interpretation, the implications of the results, and any recommended actions.
If a pathogenic or likely-pathogenic, clinically significant, variant is detected it is important to remember that this does not mean you will definitely get cancer. This is a predictive genetic test associated only with the risk of developing cancer, enabling you to make proactive lifestyle choices if you wish, and gain access to possible screening programmes. For more information on the reporting please see our FAQs.
Learn more about the genetics of cancer and the
genes
included